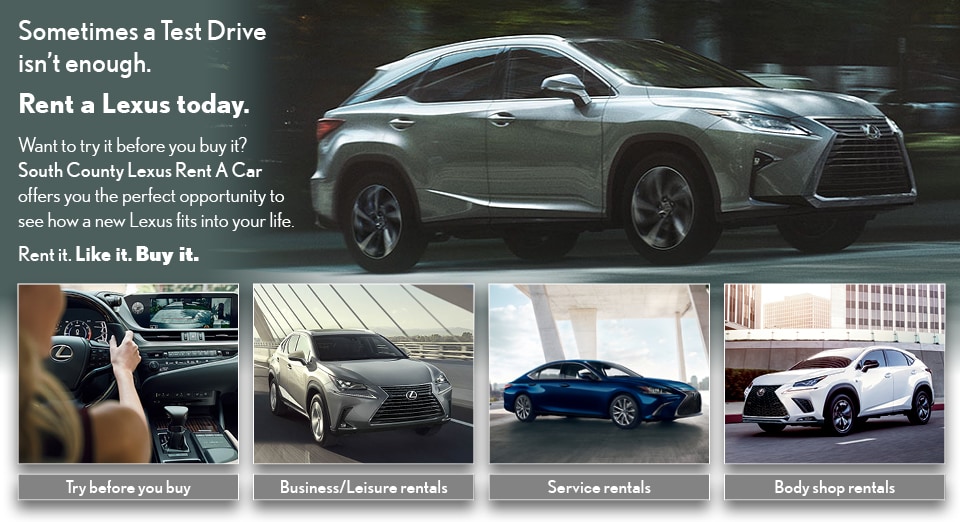 The Lexus brand is the pinnacle of luxury. It features today's most envied interior features: large touchscreen dash command centers, premium Nappa leather and higher materials, and a host of technological advantages such as wireless charging docks. You can command your Lexus easily through voice activation and help get more out of your car. This is an ideal choice for short-term car rentals where you're traveling for work or pleasure. If you have to make a long trip, Lexus also offers one of the premier brand experiences.
Why Should I Choose a Lexus Rental?
When you're traveling somewhere, you want to do it in style. This is a vacation, not a job. And even if you are on a trip for work, why not get a premium audio system in your gorgeous Lexus while exploring the city you're working in? Freedom to move around without having to look at taxi or bus schedules is a huge advantage for anyone traveling for work or play. In addition to exploring the city in style, you also get the dependability of a rental car for long journeys. For example, instead of putting 1,000 or so miles on your own vehicle, you'll be borrowing the luxury of a Lexus for the trip. Your own car will appreciate the break and increase in longevity. Finally, a brief period of time with a Lexus will leave you feeling confident during your journey, as you're in one of the world's most revered luxury brands. First impressions count, especially on business trips.
Where Can I Rent a New Lexus?
If you're interested in renting a Lexus for personal or business reasons, our dealership can help you step into one of the newest models or we can help you find a classic model to rent. All of our fleet is fully inspected and tested for quality, as well as receiving routine inspections in between jobs. You'll be driving in a quality luxury car that knows no boundaries in terms of the premium features it offers. If you have a specific feature in mind, such as a high-end audio system, we can help you pick out a rental car that has exactly what you need to have the best trip possible. And we can even help those who need longer rental terms.
So if you're looking for car rentals in Orange County, give us a call to see how we can accommodate your needs. We're proud to offer a fleet of rental vehicles that will make your travels more enjoyable, and all of our models are offered at affordable prices. Call 877-360-4067 or visit to learn more.