Where Can I Trade in My Car Near Mission Viejo?
As a premier provider of quality Lexus vehicles, we are in business to make our customers happy. Everyone wants to save money on a new car, and naturally, we want to help. For that reason, we offer an enticing deal called a trade-in to help you chisel down the cost of a new (or used) car. How does the process, work, you ask? Luckily, it's accomplished in three simple steps. First, you determine the value of your vehicle. Then you tell us what car you want as your new wheels. The last step is signing the papers, leaving your old car with us and taking your new vehicle home.
For many car owners, trading in a car is a win-win situation. It makes finding a new vehicle more affordable, and it's also a great way to get rid of your old car without worrying about selling it yourself. You might have other questions related to trading in a new car too.
Fortunately, a trade-in is offered for both new and pre-owned vehicles, which gives you plenty of options. Secondly, having an existing lease or loan does not prevent you from trading in your current car. The value of the trade-in can simply be applied to the loan or lease. You might end up paying it off using the cash from your trade-in. But even if you don't, you will simply apply the balance to the new loan.
How Much Is My Car Worth?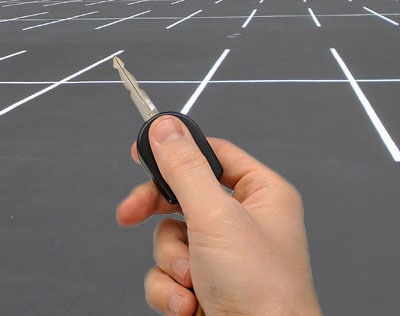 Once you've determined that trading in your car sounds worthwhile, the next step is figuring out how much money your car is currently worth. To do so, simply visit our website, where you have access to user-friendly online tools that will help you figure out how much your car is worth. With these tools, it's best to be as specific as possible and put in as much vehicle information as you can provide. This way, you'll get the closest estimate possible for determining your car's trade-in value.
Keep in mind that your car's estimated trade-in worth changes regularly. This means that it's also best to get a quote as soon as you find a car that you want since the information about your car's worth will be the most accurate. And if you need assistance in finding your car's value, don't hesitate to contact our friendly, supportive staff for assistance.
What Can I Trade My Car in For?
Once you determine your car's value, you have infinite opportunities to consider for your next ride. You are free to explore our vast inventory of new and used vehicles to find a car that appeals most to you. We are proud to have a large selection of quality pre-owned and brand new cars designed for every lifestyle and budget.
If you see a car that you like on our lot right now, just let us know which one it is, and we'll arrange a test drive. But if a car isn't quite catching your eye, be sure to check again soon, as the inventory updates on a frequent basis. Whether you have questions or you're ready to try a new car, don't hesitate to call, contact us through our website, or stop by.