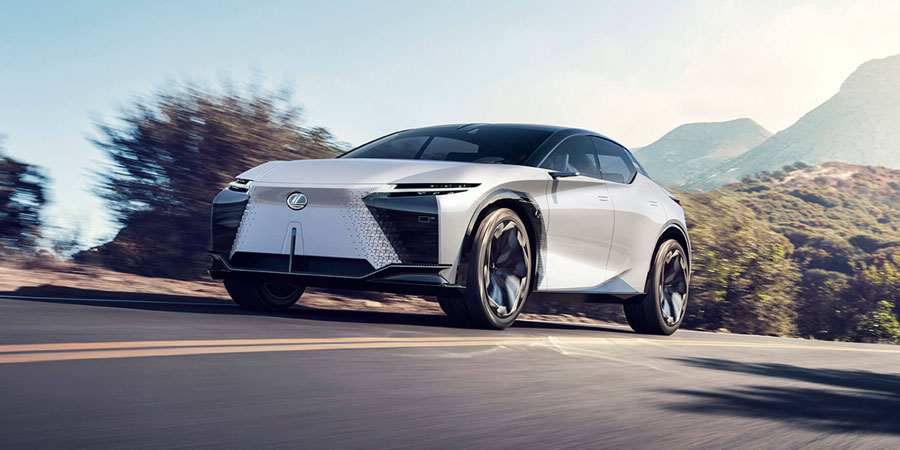 The LF-Z is an all-new electric car from Lexus. It is set apart from other Lexus models and other electric vehicles in general in several key ways. The Lexus LF-Z has a new powertrain that provides faster acceleration and more power when compared to standard gasoline-powered vehicles. The Lexus LF-Z also has a performance edge and is designed to satisfy the needs of those with a need for speed through its precise handling and superior control and traction.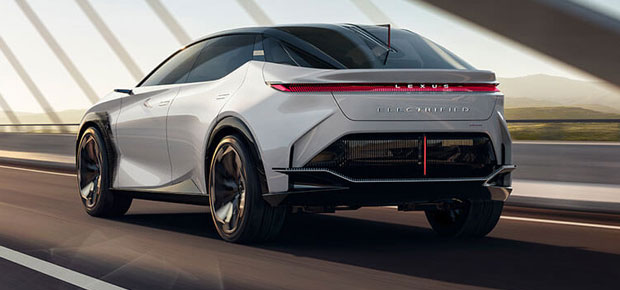 The Lexus LF-Z brings a new level of sophistication to the market with all the standout features and a unique design inside and out. The LF-Z has an interior design with an open feel and a minimalist style. The interior of the Lexus also features sophisticated technology that includes hands-free and voice-controlled infotainment systems that can relay information such as directions and route recommendations on the go. The infotainment system can even suggest places to visit and help you schedule events and activities such as restaurant reservations. As one would guess from Lexus, there are many advanced performance-oriented features to enjoy with the Lexus LF-Z. The LF-Z has a strategically placed battery underneath the floor that makes the chassis more rigid and improves the LF-Z's ride quality. The car's layout also reduces excess noise and vibrations from the road, which also translates to a smoother and quieter ride. Another innovative feature that you will find with the Lexus is called Lexus Driving Signature, which is a Lexus-exclusive driving system that helps the car shift gears more smoothly and seamlessly. With the LF-Z, Lexus also introduces a more advanced all-wheel drive technology called DIRECT4, which controls the front and rear wheels separately. By isolating the wheels, DIRECT4 can decide whether to provide the car with front-wheel power or rear-wheel power as needed.
When you first set eyes on the Lexus LF-Z, you'll see that it also has one of the most unique exterior designs on the market. The LF-Z has large wheels that are designed for appearance and performance. A sculpted hood shape and an angular exterior give the LF-Z a contemporary look. Many traditional features that Lexus includes on its vehicles, including LED lighting, are also standard on the LF-Z to improve its appearance and visibility. Overall, the LF-Z has a modern design to emphasize the harmony between the driver and the vehicle.
To find out more about the much-anticipated Lexus LF-Z, don't hesitate to contact our dealership today.