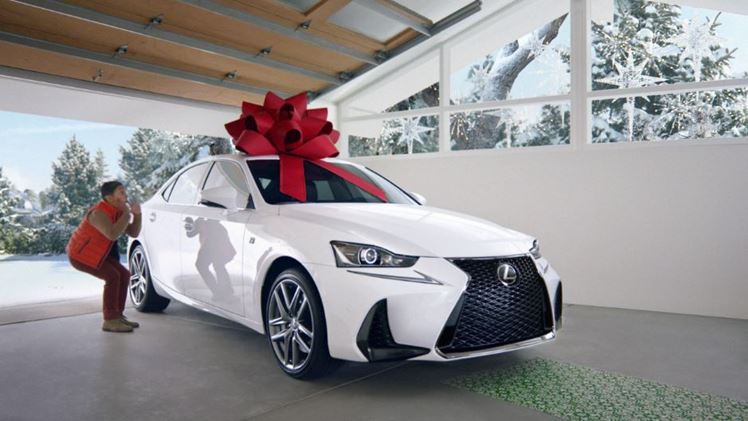 Now in its 18th year, Lexus' December to Remember Sales Event is back. Featuring stories that will make your holiday even brighter, the luxury automaker is gearing up to broadcast three luxury market commercials that will help you get in touch with your inner child for the holiday season.
"A holiday filled with laughter and fun can bring out the kid in all of us," said Cooper Ericksen, Lexus vice president of marketing. "This year, the Lexus December to Remember campaign reminds adults that holiday surprises – such as the delight of our iconic red bow – are still possible."
The first commercial, "Whispers," features a young girl wearing a red pea coat, red beret and white gloves. As she delicately holds a fluffy snowball, she notices a brand-new Lexus GX in her driveway. Dropping the snowball, she dashes toward the new SUV, whispering how much she loves the new vehicle. The adorable spot cuts to a young woman whose husband asks if she knows that the SUV belongs to both of them. She ignores his questions and tells the GX not to pay any attention to her husband.
The second spot, "Dancer," begins with a young boy shoveling snow. Then, his eyes make contact with a new Lexus IS and he immediately drops the shovel. He looks upon the new sedan and starts dancing. In the end, the scene cuts to a man who is in the car relishing at his new Christmas present from his wife.
The third and final spot, "Stunned," depicts a young lad asking how a new Lexus RX could ever be for him. He starts dancing and examining the car, and then the scene cuts to him as an adult after the key fob clicks. He breaks out of his trance-like state of being and happily looks upon his wife after she questions if he is satisfied with the new car.