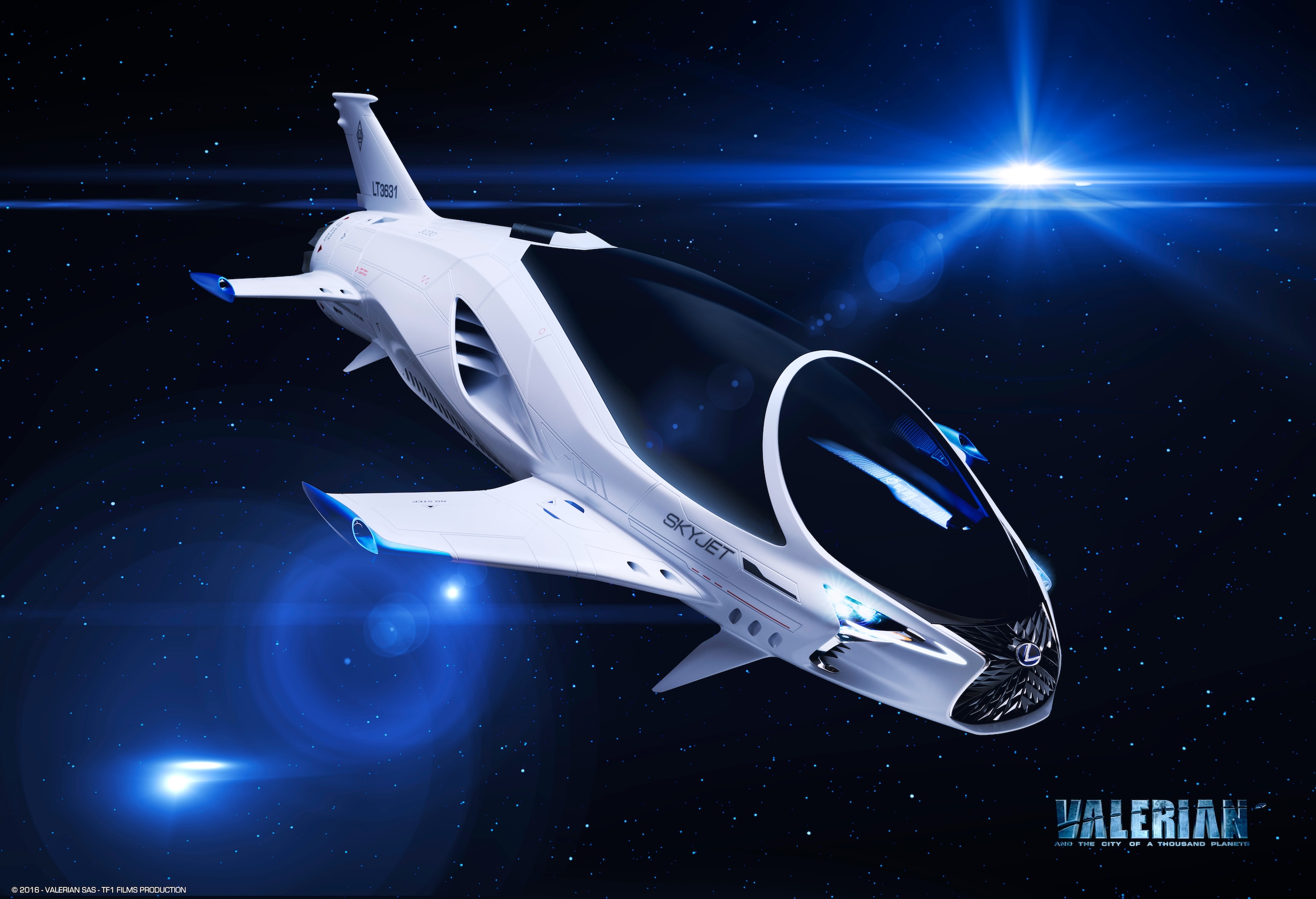 The Lexus SKYJET is getting a starring role in the new sci-fi epic "Valerian and the City of a Thousand Planets."
This larger-than-life new Lexus spacecraft, which is featured prominently in the film, showcases what Lexus hopes its technology will look like in 700 years or so. In the latest featurette for the film, viewers get a up-close look at the new SKYJET.
In it, you can see many Lexus-specific designs cues, including a futuristic version of the automaker's famous signature spindle grille.
"Helping design and build the SKYJET allowed us to imagine mobility 700 years in the future and showcase some amazing Lexus ideas," said Spiros Fotinos, global head of brand management and marketing at Lexus International. "This new content adds to the excitement surrounding the film's debut, and we're pleased to be part of this incredible and ambitious project."
In the featurette, you'll also be able to get a behind the scenes look at how the film and the SKYJET were made, including interviews with Lexus designers, cast member Dane DeHaan and producer Virginie Besson-Sillas.
"Valerian and the City of a Thousand Planets" hits theaters July 21, 2017, so don't forget to mark your calendars to see what kind of Lexus vehicles your great, great, great, etc. grandchildren will be driving in the coming centuries.