The Lexus brand has been a dominant force in the luxury automotive market in the United States of America for several decades. Based in Japan, this major auto corporation engineers some of the most reliable vehicles in the USA. Lexus coupes, sedans, and SUVs are built on durable and dynamic platforms with plenty of signature technologies.
Lexus Engineers Robust and Durable Vehicles
When you glance under the hood of a new Lexus vehicle, you will notice a handful of engineering marvels. Most of the light-duty models are powered by a four-cylinder engine block that's configured into an inline layout. Drawing gasoline through a naturally aspirated induction system, the I-4 powertrain also achieves ideal compression ratios. The Variable Valve Timing with intelligence technology precisely adjusts the vertical motion of the valvetrain during multiple phases of combustion. Likewise, the VVT-iW function governs the processes in the intake cycle. Some Lexus models are available with a V-6 gasoline engine that packs plenty of horsepower and torque. This type of powerplant usually includes 24 DOHC valves, which are compatible with the VVT-i design. Select Lexus trims proudly earn the Low-Emission Vehicle (LEV III) certification in compliance with rigorous regulations in the United States of America. You'll also find the Certified Ultra-Low Emission Vehicle (ULEV II) design on some models.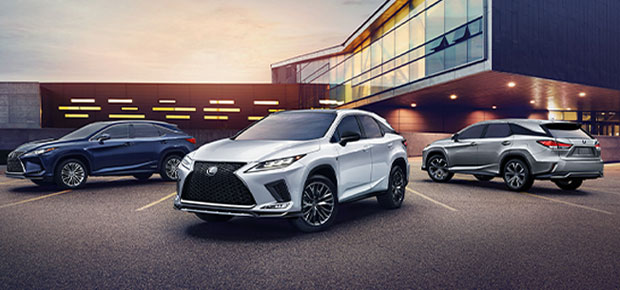 In addition to offering powerful and durable powertrain systems, Lexus vehicles are equipped with advanced transmission systems. For example, the Direct-Shift gearbox is best known for its versatility on paved roads. You could engage this transmission through paddle shifters or electronic selectors in the cockpit. An eight-speed configuration is common for this signature gearbox, which is paired with I-4 and V-6 engines. The Drive Mode Select offers numerous settings for the Direct-Shift transmission. Similarly, the DMS optimizes some of the metrics of the rear-wheel drive, front-wheel drive, and all-wheel drive on Lexus models. Sport-tuned suspension systems and the sport mode are common for the latest trims on the company's extensive lineup. Some of the most capable Lexus SUVs boast sophisticated off-road technologies, like the Multi-Terrain Select with a handful of driving modes. You may add robust suspension systems that survive brutal punishment from different landscapes. Similarly, an air suspension system provides an extra level of luxury and convenience on some Lexus editions. Additionally, the brakes and other mechanical parts on Lexus cars are engineered for the long haul.
Contact our Lexus car dealership to learn about the award-winning reliability of our latest vehicles for sale or lease.