Why Should I Get a Hybrid?
If you have recently stopped by a dealership, you probably know that there are tons of different makes and models of vehicles available. You can select from a sedan, SUV, truck, crossover or hybrid. Each of these vehicles comes with its own set of pros and cons. If you haven't given much thought to buying a hybrid, now is the time to do so. Hybrids are still relatively new to the market, but they have proven themselves over recent years. Let's take a look at some things to consider if you are wondering if you should invest in a hybrid or not.
How Popular are Hybrid Vehicles?
Many people don't realize how popular hybrids are. 2,180,000 hybrids were sold in 2012 alone in the United States. This was a very popular year for hybrids. While their sales have decreased a bit in recent years, this shouldn't be a reflection on how great of a vehicle this is. Not only have their prices come down, but the overall maintenance costs are very low. Fuel economy is exceptional. Since your hybrid would be running off of a battery and fuel as a backup, you don't need to spend as much at the pump each week.
How Can Hybrid Vehicles Help Me Save Money?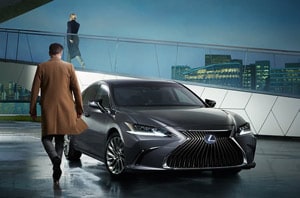 The average driver spends a significant amount on gas each calendar year. This includes daily trips to work, running errands, short trips, etc. Keeping up with your battery charging and your routine vehicle maintenance will ensure that your budget will benefit from investing in a hybrid. You can also improve your numbers by investing in premium fuel, driving at posted speeds, not leaving your vehicle idling and making sure you are accelerating and decreasing your speed at proper levels.
Vehicle insurance premiums are much lower with a hybrid. Insurance is designed to protect your financial status when you are involved in an accident. It will also provide funds for necessary repairs. While hybrids are not necessarily in fewer accidents overall, they are much more environmentally friendly. This is something that insurance companies take into consideration when they are coming up with a potential policy for you. Your hybrid can potentially save as much as 35% on emissions each year. The reduced use of fossil fuels is beneficial for years to come.
Be sure that you look at a reputable manufacturer that constructs their hybrids with high-quality batteries and OEM parts. Government tax incentives are also available for certain hybrids. Our dealership can keep you informed on what type of tax breaks you may be eligible for.
Where Can I Find More Information?
If you are interested in finding a vehicle that is affordable, reliable, reputable and environmentally safe, you can stop down to South County Lexus to find out more about our large selection of hybrid vehicles. We can help you narrow down your options, and we'll help you find something that will fit your budget. We encourage you to test drive a few different vehicles to truly get an idea of what you want. Our staff prides themselves on being extremely knowledgeable about a variety of different vehicles. We look forward to working with you.