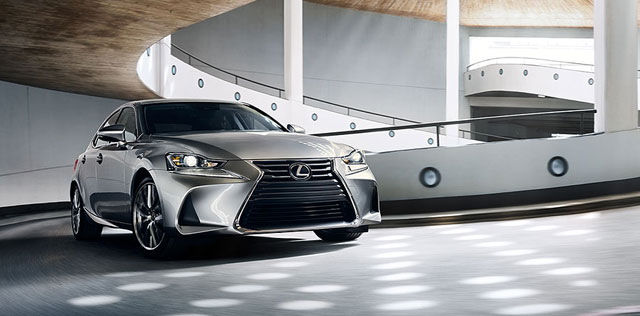 Lexus Tops J.D. Power Vehicle Dependability Study
The 2018 JD Power Dependability Study has once again ranked Lexus as the Most Dependable Brand. The automaker beat both luxury and affordable automakers to achieve this honor. Furthermore, the study gave top rankings to four Lexus models while two others made good scores.
Ratings were determined after an extensive 177-point questionnaire was answered by numerous new car owners. These questions covered seven vital areas, including the powertrain, dash technology, HVAC system, exterior, interior, seating, and features. J.D. Power sought to measure how well each item was functioning, whether it was serving its purpose, and whether it lived up to its advertised capability.
Let's take a look at the winners, and see how these cars and crossovers are serving their owners. The premium small car was the Lexus CT, demonstrating how Lexus hybrid technology is serving customers.
The Lexus RX and GX took first and third in the midsize crossover segment. As the rare vehicle to get fives in all categories, the Lexus RX demonstrated a high degree of effective technology and performance. 2018 models have an extensive safety suite to reduce the chances of a collision due to side traffic incursions or front-end collisions. It's no wonder the RX is an IIHS Top Safety Pick.
Among midsize premium cars, the dependability winner was the Lexus GS. This sedan had a score of five. It was way ahead of many rivals, beating the Mercedes-Benz E-Class, which scored a three, and the Hyundai Genesis, which scored a two. Lexus sedans come packed with high-quality features and cutting-edge safety systems. This mid-size car has a remarkably big trunk, measuring 18.4 cubic feet.
Earning a five in almost every category, the Lexus ES took top honors in the small premium car segment. The Lexus IS earned a four. These cars represent the best of luxury living at a more affordable price. Both are Top Safety Picks. The ES earned the Best Luxury Midsize Car for the Money from U.S. News and World Report.
Why not take a test drive of a Lexus this week? You'll find a big selection at South County Lexus at Mission Viejo.