Lexus Tops J.D. Power Vehicle Dependability Study
The 2018 JD Power Dependability Study has once again ranked Lexus as the Most Dependable Brand. The automaker beat both luxury and affordable automakers to achieve this honor. Furthermore, the study gave top rankings to four Lexus models while two others made good scores.
Ratings were determined after an extensive 177-point questionnaire was answered by numerous new car owners. These questions covered seven vital areas, including the powertrain, dash technology, HVAC system, exterior, interior, seating, and features. J.D. Power sought to measure how well each item was functioning, whether it was serving its purpose, and whether it lived up to its advertised capability.
Let's take a look at the winners, and see how these cars and crossovers are...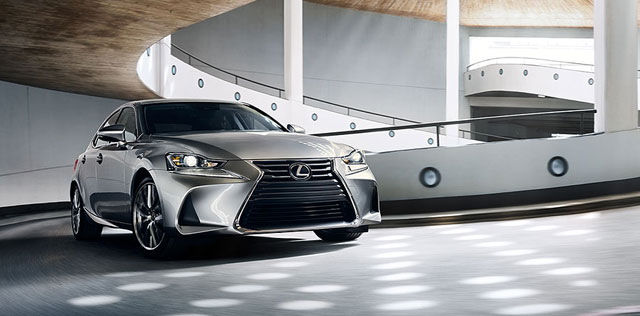 Which Lexus is in the Black Panther Super Bowl Ad?
For companies who want to unveil a new service or draw more attention to a specific product, the Super Bowl is the perfect time to advertise and have a broader audience. For Lexus, they used the big game to broadcast a commercial that would highlight the 2018 Lexus LS 500 F Sport, one of their most impressive cars available through the automaker. The commercial was only 30 seconds long but managed to display the stunning design of the vehicle while also advertise for the upcoming Marvel Studios film, The Black Panther.
The commercial was titled "Long Live the King" and features actor Chadwick Boseman as T'Challa with additional snippets of the movie included in the ad. Samuel Bayer directed the commercial and included the hip-hop track "Legend Has It" by Run the Jewels. The Lexus LS 500 F ...

Which Lexus Models Have Enform?
Virtually all new vehicles now contain a high-tech infotainment system that allows you to instantly perform a range of useful functions, from streaming music and getting driving directions to making phone calls and sending text messages. In keeping in line with its tradition for luxury and excellence, Lexus' proprietary infotainment system, Lexus Enform, goes far beyond what the average infotainment system is capable of. In fact, Lexus Enform features seven available services that will ensure you are always connected while also providing an unheard level of convenience.
Lexus Enform: Seven Services for All Your Needs
The Lexus Enform suite contains the latest in connected technology designed to enhance your driving experience. Drivers can take...