How to Safeguard your Car from Being Hacked
Protecting your vehicle is likely a top priority to ensure that you can continue to have a reliable mode of transportation and protect your investment. When it comes to protecting your car, you'll also need to take certain steps to safeguard the computer system and technology that is installed. When you're ready to safeguard your vehicle from being hacked, there are a few necessary steps to take.
Avoid Purchasing a High-End Vehicle
Upscale cars are known to have the latest technology with the advanced gadgets and features that are included. You may enjoy having a Wi-Fi hotspot or Bluetooth in the cabin, but it can also mean that you're more of a target for thieves. Hackers now target advanced vehicles because the technology that is install...

A Speedy Hybrid? See what Lexus is preparing for 2019
Hybrid vehicles are an outstanding choice for anyone who's looking to save some serious cash at the gas pump or do their part for the environment by cutting down on emissions. In fact, if there is one thing that hybrids are known for its their outstanding fuel efficiency. The only problem is that most gasoline-electric hybrid engines tend to be far less powerful than their gasoline-only counterparts, which means a hybrid just usually isn't the right choice for anyone more concerned with speed, power and performance. Nonetheless, Lexus is looking to change this, and the announcement of the new 2019 Lexus ES Hybrid definitely has people standing up and taking notice. With this in mind, here's what you need to know about the fast, powerful, all-new 2019 Lexus ES Hybrid.
The 2019 Lexus ES Hyb...

How Does this New Lexus technology Improve Driver Awareness?
If you've been searching for a new car, you understand just how important it is to choose a vehicle that is luxurious, sophisticated, and most importantly, safe. Finding a car you can trust to keep you and your loved ones safe is essential when it comes to buying a new vehicle, which is why you should consider the new Lexus. Current technology ensures you're able to stay as safe as possible while you drive, which means you don't have to stress about arriving at your destination. You can drive with the assurance that your vehicle is doing everything within its power to keep you safe. Here's what you need to know.
One of the most important features of new Lexus vehicles is the Lexus Enform Destination Assist. This program offers 24-hour access to a live agent who...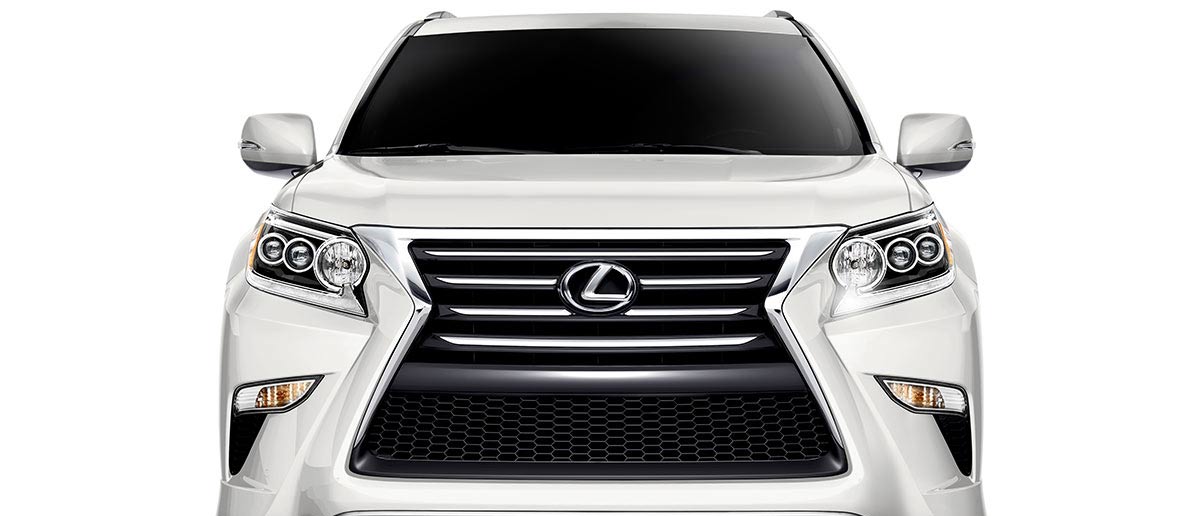 How Has The 2019 Lexus ES Been Redesigned?
Lexus utilizes the Toyota New Global Architecture (TNGA) platform as the basis for the 2019 Lexus ES. Inside, we discover a large 12.3" central screen, and an imposing instrument cluster behind the steering wheel. Remember, different equipment will be offered as standard or optional depending on the finish.
Also, Lexus has not one but two similar-sized automobiles: the GS which is also very successful and the ES, only distributed in North America and Asia. If the arrival of the ES sedan is profitable, it could mean the end of the career for the GS. This entirely new car aims to radically transform the concept of comfort for luxury consumers around the world, says Lexus.
Moreover, the Lexus ES for 2019 has a stylish grille. Therefore, this ca...

How Often Do You Really Need To Change Your Oil?
If you recently purchased your first new vehicle, you probably are learning a lot about the ongoing maintenance that is needed for your vehicle. This maintenance is imperative if you want to protect your car. Some things you can do on your own. It is easy to top off windshield wiper fluid and check the level of your oil. The more difficult tasks should be done by a professional. This includes things like tire rotations, alignments and oil changes. If you are wondering how often you should get your oil changed, there isn't really a definitive answer. The number of miles or months that you can let pass by, varies from vehicle to vehicle. Some vehicles will need an oil change once every 3,000 miles. There are more modern vehicles that can go up to 15,000 miles in between oil changes....

Uncork for Hope, Positively Impacting Lives of Children
South County Lexus is a proud sponsor of Uncork for Hope. Their mission is to empower at-risk youth through community partnerships. They accomplish this mission by being the catalyst in building synergies between organizations to go beyond what they would do alone. Through events, the wine community, and other collaborative partners they hope to strengthen charities by creating a greater awareness of their needs and funding programs that positively impact the lives of California's most vulnerable children.
8th Annual "Fore the Kids" YMCA Charity Golf Tournament
On September 14th, 2018, South County Lexus once again partnered up with the Mission Viejo & Laguna Niguel Family YMCA for a day of golf and fun. The 8th Annual Charity Golf Tournament was held at Arroyo Trabuco Golf Club in Mission Viejo, California. The evening activities included a dinner and reception featuring wine, hors d'oeuvre, sit down dinner, awards, and silent & live auctions. Auction items included trips, exclusive golf outings, entertainment, fine jewelry, food, sporting events and much more. All proceeds will be used towards financial assistance for YMCA After School, Summer Camp and Teen Leadership programs; serving over 3,200 children every day.
The Mission Viejo & Laguna Niguel Family YMCA are nonprofit, charitable organizations that serve the communities of Mission Viejo,...
South County Lexus Blood Drive Makes Vital Contribution to Patient Care
On Tuesday, August 14th, 2018, South County Lexus hosted a Red Cross Blood Drive and collected 22 pints of blood-enough to save the lives of up to 66 people!
Every day, patients throughout the Mission Viejo area and across the country rely on volunteer blood donors when receiving healthcare. From cancer patients, trauma victims, organ transplant recipients and premature babies to sickle cell disease patients and others, many people's lives depend on blood donations. One donation can save up to three lives, and the Red Cross is in a constant struggle to ensure that they have enough supply to help those in need.
We'd like to thank everyone who participated in the recent blood drive at South County Lexus, and encourage all of you to continue donating. Typical...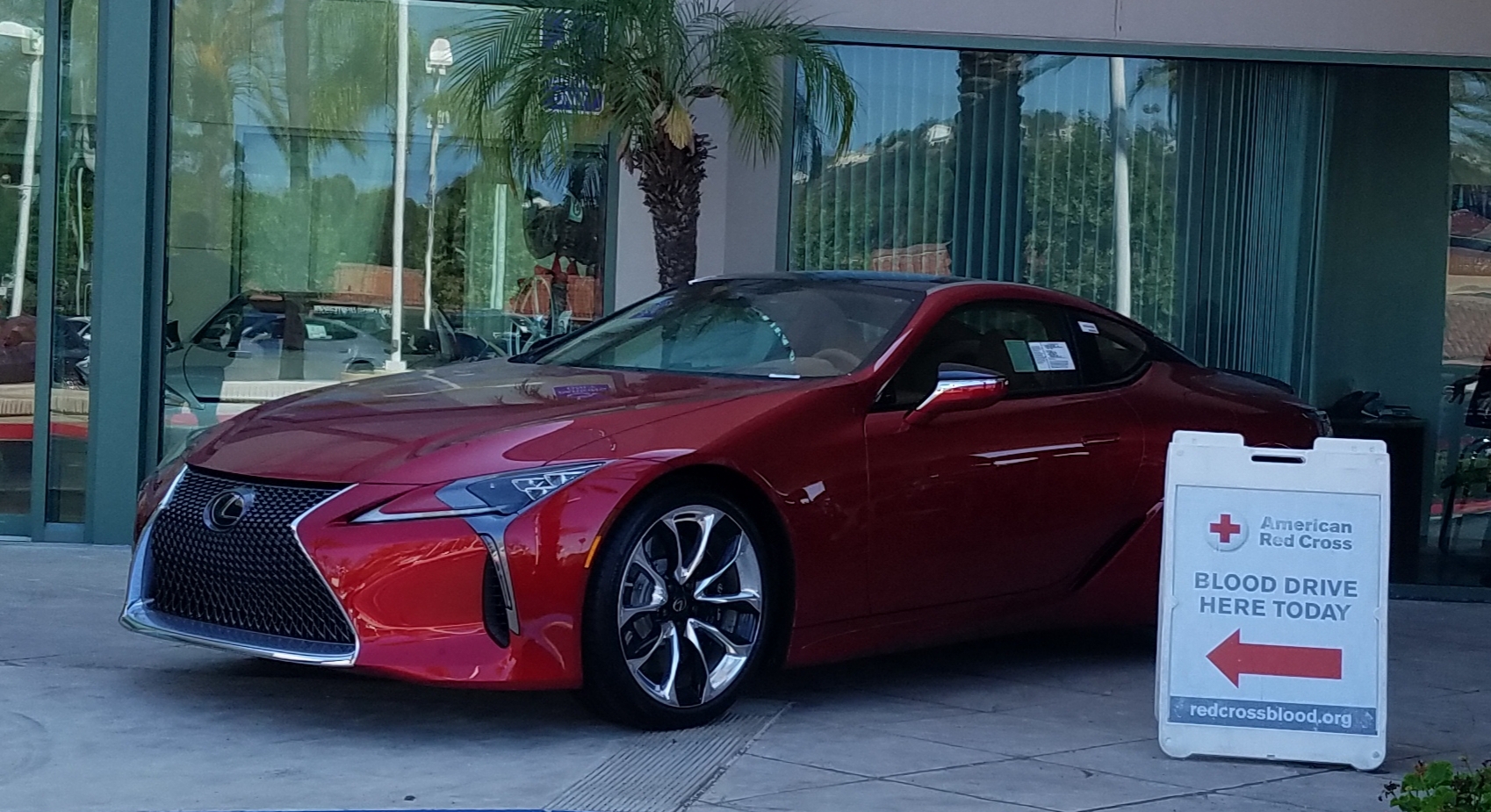 Casa Romantica Cultural Center - Toast to the Casa Gala!
Join South County Lexus at Casa Romantica's 16th annual Toast to the Casa Gala on Saturday, September 22nd, 2018 from 5:30 p.m. to 10 p.m. Funds raised will help to support cultural programs for people of all ages, and to preserve the institution's historic Ole Hanson home and botanical gardens.
Numerous attractions are featured at this year's event, including a Charity Casino, Big Band music, Moroccan dancers, hookah and cigar lounges, a tea lounge, live and silent auctions, and food and drinks from 30 local vendors! To purchase tickets and for more information about the gala, please visit the official event page here.
We hope you'll join us in supporting Casa Romantica's cultural and educational programs at this fun-filled event. If you can't attend, we encourage you to consider m...

Laura's House 6th Annual Charity Golf Tournament
Join South County Lexus at the Laura's House 6th Annual Charity Golf Tournament.
The 6th Annual HOPE Golf Tournament will be held at the Aliso Viejo Country Club in San Juan Capistrano on June 18th, 2018. The event will include a shotgun start - featuring 4 player scramble, longest drive contest and Hole-In-One contests. There's also the chance to win a lease on a new 2018 Lexus IS 300!
The post-tournament reception will include wine and spirits, dinner, music, a silent auction, awards and more. Laura's House is an Orange County based non-profit organization that helps families deal with the effects of domestic violence.
For more information on Laura's House or to register for the tournament, please visit

Will The 2019 Lexus ES Be Bigger
Will The 2019 Lexus ES Be Bigger?
The 2019 Lexus ES promises to be bigger than ever before. Of course, the main body of the car will not be much extensive than past models. The intricate details of this luxury automobile, however, can blow you away.
What's Underneath the Hood?
The 2019 ES is equipped with 302 horsepower and comes standard with a 3.5-liter V6 engine. This car also has increased the torque of 267 pounds per feet, which is about 19 pounds more than previous models.
Lexus continues to craft fuel-efficient vehicles with the ES hybrid version offering up to 36 miles per gallon (MPG). The battery that powers the brand's hybrid version is small enough to comfortably fit underneath the backseat, ...

Introducing the First Ever Lexus UX
What's New For The Lexus UX?
Technology rules in the Lexus UX, the first luxury compact crossover ever produced by Lexus. However, don't let that technology fool you. This is one sweet ride for the lucky driver and passengers.
How Does The Lexus UX Use High Tech Ways To Handle The Road?
Before discussing the high tech way this vehicle handles the road, your safety, and your entertainment, let's look at how it cocoons you in luxury. Different Japanese traditions influenced the craftspeople who created this design. There's Washi, a finisher that looks like the grain of a Japanese paper. This can be used for the trim or a leather-grain finish is available. The rich leather upholstery reflects sashiko, a Japanese quilting tech...