Uncork for Hope, Positively Impacting Lives of Children
South County Lexus is a proud sponsor of Uncork for Hope. Their mission is to empower at-risk youth through community partnerships. They accomplish this mission by being the catalyst in building synergies between organizations to go beyond what they would do alone. Through events, the wine community, and other collaborative partners they hope to strengthen charities by creating a greater awareness of their needs and funding programs that positively impact the lives of California's most vulnerable children.
8th Annual "Fore the Kids" YMCA Charity Golf Tournament
On September 14th, 2018, South County Lexus once again partnered up with the Mission Viejo & Laguna Niguel Family YMCA for a day of golf and fun. The 8th Annual Charity Golf Tournament was held at Arroyo Trabuco Golf Club in Mission Viejo, California. The evening activities included a dinner and reception featuring wine, hors d'oeuvre, sit down dinner, awards, and silent & live auctions. Auction items included trips, exclusive golf outings, entertainment, fine jewelry, food, sporting events and much more. All proceeds will be used towards financial assistance for YMCA After School, Summer Camp and Teen Leadership programs; serving over 3,200 children every day.
The Mission Viejo & Laguna Niguel Family YMCA are nonprofit, charitable organizations that serve the communities of Mission Viejo,...
South County Lexus Blood Drive Makes Vital Contribution to Patient Care
On Tuesday, August 14th, 2018, South County Lexus hosted a Red Cross Blood Drive and collected 22 pints of blood-enough to save the lives of up to 66 people!
Every day, patients throughout the Mission Viejo area and across the country rely on volunteer blood donors when receiving healthcare. From cancer patients, trauma victims, organ transplant recipients and premature babies to sickle cell disease patients and others, many people's lives depend on blood donations. One donation can save up to three lives, and the Red Cross is in a constant struggle to ensure that they have enough supply to help those in need.
We'd like to thank everyone who participated in the recent blood drive at South County Lexus, and encourage all of you to continue donating. Typical...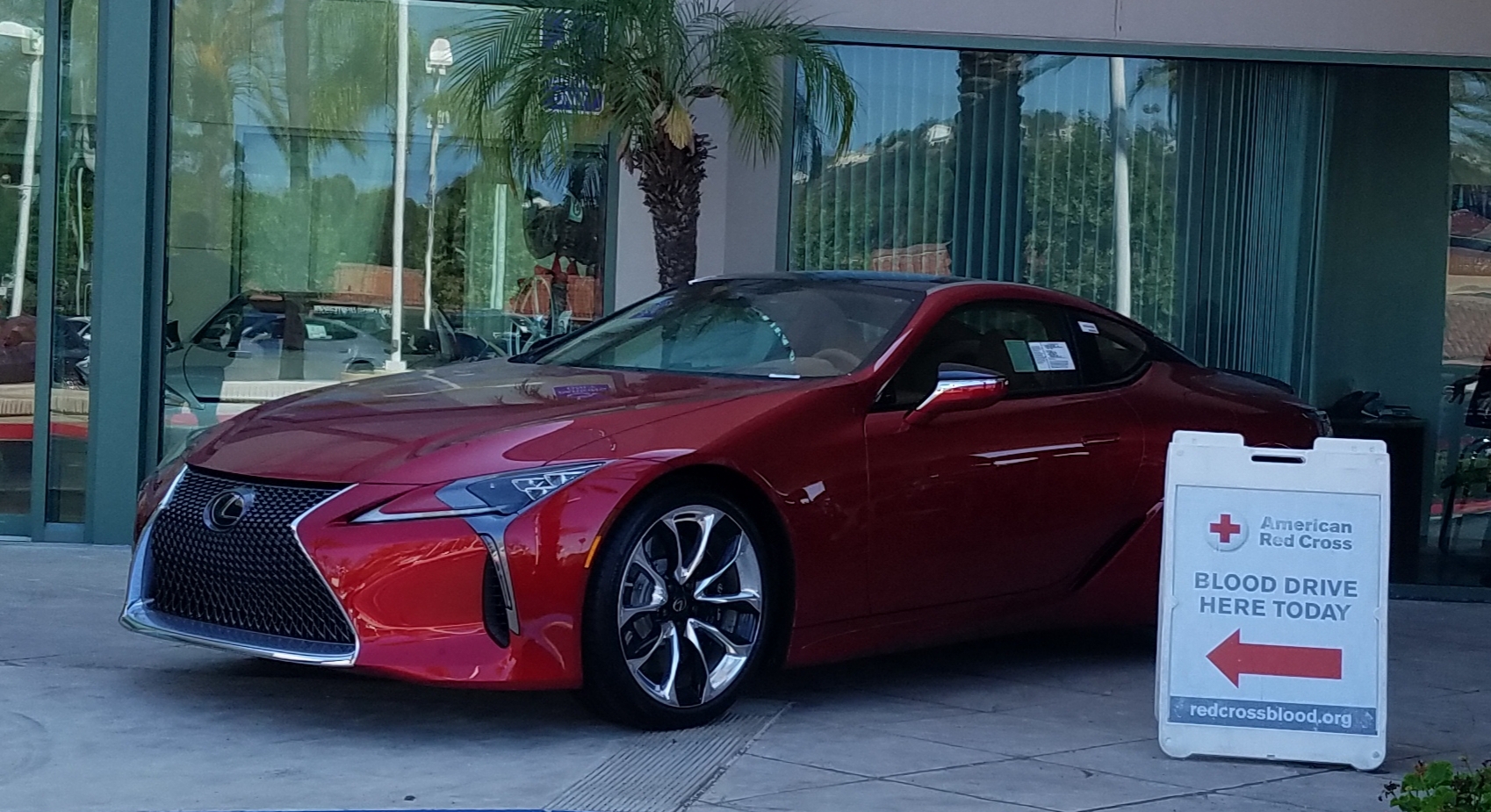 Casa Romantica Cultural Center - Toast to the Casa Gala!
Join South County Lexus at Casa Romantica's 16th annual Toast to the Casa Gala on Saturday, September 22nd, 2018 from 5:30 p.m. to 10 p.m. Funds raised will help to support cultural programs for people of all ages, and to preserve the institution's historic Ole Hanson home and botanical gardens.
Numerous attractions are featured at this year's event, including a Charity Casino, Big Band music, Moroccan dancers, hookah and cigar lounges, a tea lounge, live and silent auctions, and food and drinks from 30 local vendors! To purchase tickets and for more information about the gala, please visit the official event page here.
We hope you'll join us in supporting Casa Romantica's cultural and educational programs at this fun-filled event. If you can't attend, we encourage you to consider m...

Laura's House 6th Annual Charity Golf Tournament
Join South County Lexus at the Laura's House 6th Annual Charity Golf Tournament.
The 6th Annual HOPE Golf Tournament will be held at the Aliso Viejo Country Club in San Juan Capistrano on June 18th, 2018. The event will include a shotgun start - featuring 4 player scramble, longest drive contest and Hole-In-One contests. There's also the chance to win a lease on a new 2018 Lexus IS 300!
The post-tournament reception will include wine and spirits, dinner, music, a silent auction, awards and more. Laura's House is an Orange County based non-profit organization that helps families deal with the effects of domestic violence.
For more information on Laura's House or to register for the tournament, please visit

Will The 2019 Lexus ES Be Bigger
Will The 2019 Lexus ES Be Bigger?
The 2019 Lexus ES promises to be bigger than ever before. Of course, the main body of the car will not be much extensive than past models. The intricate details of this luxury automobile, however, can blow you away.
What's Underneath the Hood?
The 2019 ES is equipped with 302 horsepower and comes standard with a 3.5-liter V6 engine. This car also has increased the torque of 267 pounds per feet, which is about 19 pounds more than previous models.
Lexus continues to craft fuel-efficient vehicles with the ES hybrid version offering up to 36 miles per gallon (MPG). The battery that powers the brand's hybrid version is small enough to comfortably fit underneath the backseat, ...

Introducing the First Ever Lexus UX
What's New For The Lexus UX?
Technology rules in the Lexus UX, the first luxury compact crossover ever produced by Lexus. However, don't let that technology fool you. This is one sweet ride for the lucky driver and passengers.
How Does The Lexus UX Use High Tech Ways To Handle The Road?
Before discussing the high tech way this vehicle handles the road, your safety, and your entertainment, let's look at how it cocoons you in luxury. Different Japanese traditions influenced the craftspeople who created this design. There's Washi, a finisher that looks like the grain of a Japanese paper. This can be used for the trim or a leather-grain finish is available. The rich leather upholstery reflects sashiko, a Japanese quilting tech...

Lexus Tops J.D. Power Vehicle Dependability Study
The 2018 JD Power Dependability Study has once again ranked Lexus as the Most Dependable Brand. The automaker beat both luxury and affordable automakers to achieve this honor. Furthermore, the study gave top rankings to four Lexus models while two others made good scores.
Ratings were determined after an extensive 177-point questionnaire was answered by numerous new car owners. These questions covered seven vital areas, including the powertrain, dash technology, HVAC system, exterior, interior, seating, and features. J.D. Power sought to measure how well each item was functioning, whether it was serving its purpose, and whether it lived up to its advertised capability.
Let's take a look at the winners, and see how these cars and crossovers are...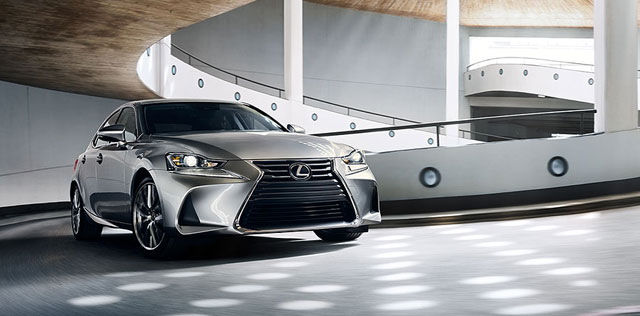 Which Lexus is in the Black Panther Super Bowl Ad?
For companies who want to unveil a new service or draw more attention to a specific product, the Super Bowl is the perfect time to advertise and have a broader audience. For Lexus, they used the big game to broadcast a commercial that would highlight the 2018 Lexus LS 500 F Sport, one of their most impressive cars available through the automaker. The commercial was only 30 seconds long but managed to display the stunning design of the vehicle while also advertise for the upcoming Marvel Studios film, The Black Panther.
The commercial was titled "Long Live the King" and features actor Chadwick Boseman as T'Challa with additional snippets of the movie included in the ad. Samuel Bayer directed the commercial and included the hip-hop track "Legend Has It" by Run the Jewels. The Lexus LS 500 F ...

Which Lexus Models Have Enform?
Virtually all new vehicles now contain a high-tech infotainment system that allows you to instantly perform a range of useful functions, from streaming music and getting driving directions to making phone calls and sending text messages. In keeping in line with its tradition for luxury and excellence, Lexus' proprietary infotainment system, Lexus Enform, goes far beyond what the average infotainment system is capable of. In fact, Lexus Enform features seven available services that will ensure you are always connected while also providing an unheard level of convenience.
Lexus Enform: Seven Services for All Your Needs
The Lexus Enform suite contains the latest in connected technology designed to enhance your driving experience. Drivers can take...